Yeah, that's the state tourism motto. The past few weeks we've made it a goal, and now have the bills from fixing flat tires to prove it.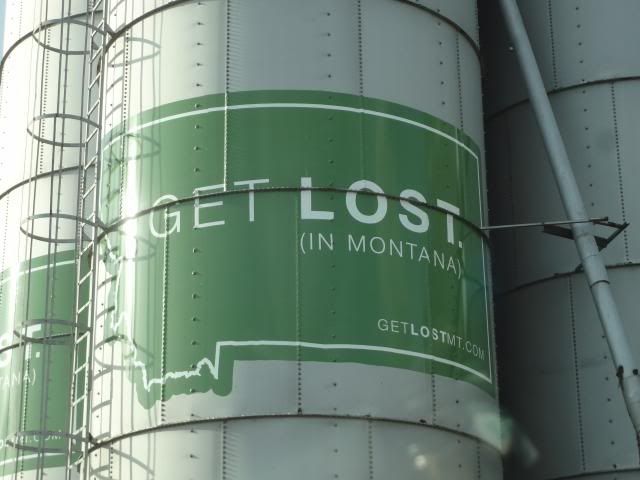 (Welcoming Saskatchewaners in Havre.)
The Frontier does pretty well in two wheel drive, so when it's time to switch to four-wheel I usually take that as a hint that it's time to turn around. The past few weeks, though, it's had plenty of 4WD mileage bumping around in the Flint Creek and Pintlar mountains – and even 4-lo, which is cool, but which I really don't care for. (Naturally, the baby cries the whole time we are on the interstate, and then magically sleeps as the truck crawls over rocks, ridges, stumps, and roots, his head forward and being jostled violently for miles on end. Does his neck ache when he wakes up? How do you sleep through that?)
(Keeping the front hubs lubed.)
(Exploration burns calories. The breakfast, lunch, and dinner the Corps of Discovery only wish they had.)
We snagged an incredible lakeside camp spot at Storm Lake and got totally skunked in a fruitless morning-long search for Gold Creek Lakes (I think we were one drainage west). We got a miserably flat tire on a dirt path euphemistically called the "Old Stage Road" and rolled into a lovely camp site at a lake I'd never heard of before, Rock Creek Lake. (We had to make an emergency evacuation from that same site when, the next morning, it appeared that a scenic old dead ponderosa pine was actively falling on the truck. In the haste to decamp – no, not haste, it was panic – I ran over the baby's stainless steel water bottle. Sorry, baby.)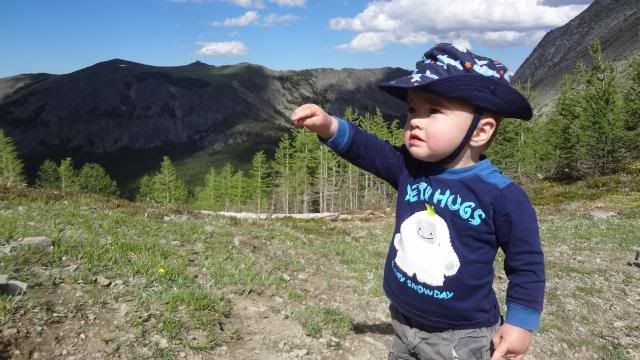 ("Where the hell is my stainless steel water bottle?")
(The kitchen at Storm Lake.)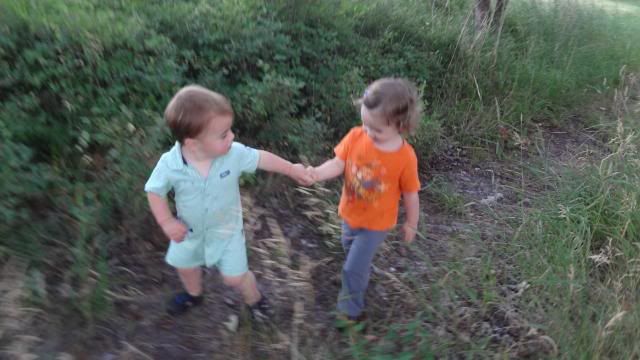 (Awww, how cute. Pretending he cares about what girls want already.)
Twenty-nine.
After a long, hard winter of biking it had become apparent that my old Cannondale needed a serious amount of work to stay functional – and even with that it was still going to be a light, fast bike that was also pretty obsolete. In the late spring I spent a few days test riding new bikes and came to the conclusion that there are a lot of fun, beautiful bikes out there that are not suitable for poor folk like me. Hellgate Cyclery had a lightly-used Specialized Carve Expert on their sale rack – an $1,800 bike marked down to $900 – which I test rode one day and bought the next.
(Awwwwwwww Yeeeeaaaaahhhhhh.)
The Carve is a nifty bike for the price. At 27.8 pounds it's much heavier than I wanted, but most bikes that cost less than a Civic are pretty heavy these days. Going into the hunt for the bike I was pretty ambivalent about upping to 29-inch wheels, but after having pedaled about 1,000 miles on this bike, going back to a 26-inch ride feels like you're sitting in the dirt.
I originally went into the bike search intent on trying the others and then getting a Cannondale, but the Cannondales for sale in town were either too pedestrian or too pimped, and the in-between ride I was hoping for would have had to been purchased sight-unseen. Just a few days after I got the new Specialized, a friend was riding my old Cannondale and one of the pedals suddenly spun off; a quick look showed the crank was stripped, and so the poor thing, which barely brakes and really does not shift any more anyway, is sitting gathering dust in the garage.
I guess I can recycle it? Anyway, here's a picture of a baby with a headlamp: