I got last Friday off from work, and intended to put it to good use. We are buying a home in downtown Missoula that needs, well, "work," and figured that now might be the last chance to head out of town without worrying if I had finished caulking around windows or wondering if the primer had dried in the bedroom.
But driving home from work on Thursday, knowing my bags were all packed, I started to feel guilty: Laura had to work on Friday, and I could not see not taking her along.
I had been planning three days of, of course, skiing: one in the Flathead near Kalispell and two in Glacier National Park. We've both been to Glacier, but not for years. I could ski, I figured, while she hunted moose and grizzly with a Sony.
So instead of leaving on Thursday evening I woke up early on Friday and hiked Lolo Peak's false summit.
Mon
The false summit of Lolo Peak can be seen from all of Missoula. With the May 15 opening of the Mormon Creek Road the approach to the summit is cut from 12 miles to 3 miles. I was drinking coffee in my kitchen at 5:45 and atop the peak by 10:45.
Missoula in the upper right: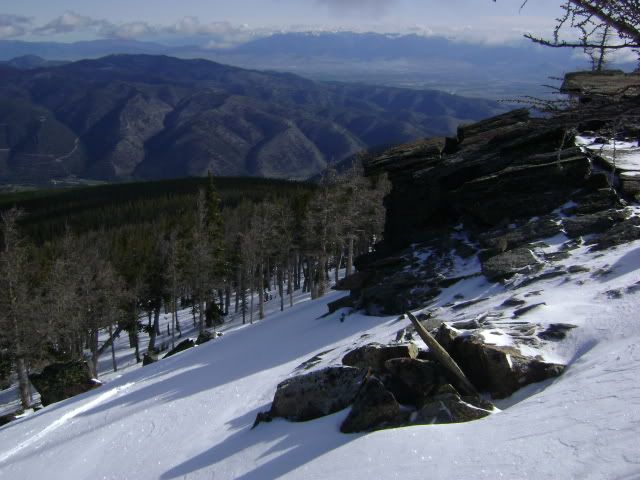 North summit Lolo Peak, an easy morning climb:
At 4 we headed north through Seeley-Swan and by 9 had set up in a closed campground just shy of the Continental Divide.
We woke to clear skies and calm weather and bee-lined to Glacier's east side for St. Marys. The road is plowed 9 miles to the Jackson Glacier Overlook. I biked 2 miles to the Piegan Pass trailhead and skied from there while Laura stayed below with the Sony and the plott hound.
Climb:
Watch out: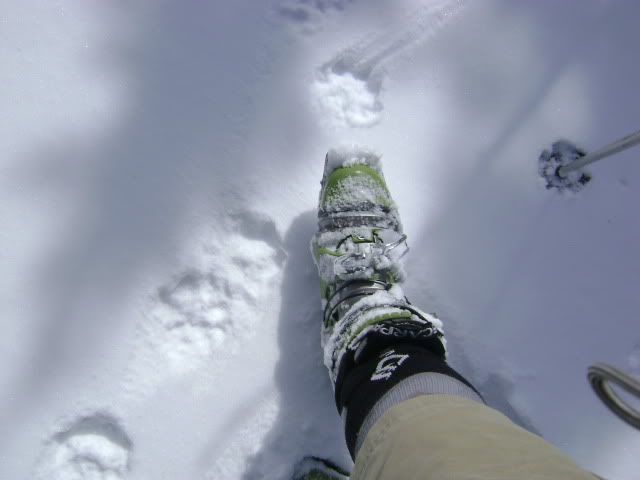 The upper pass is blown free, and I leave my skis behind to climb the last bit. The transformation from the valley behind to the valley below is like passage from The Known World to The Other Side. There's few views on Earth that compare to it: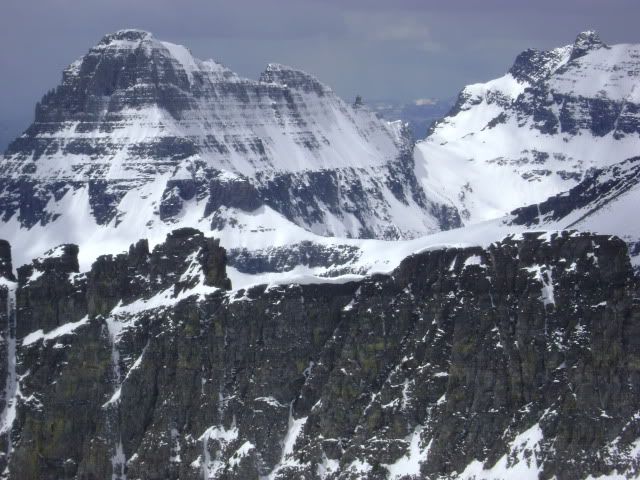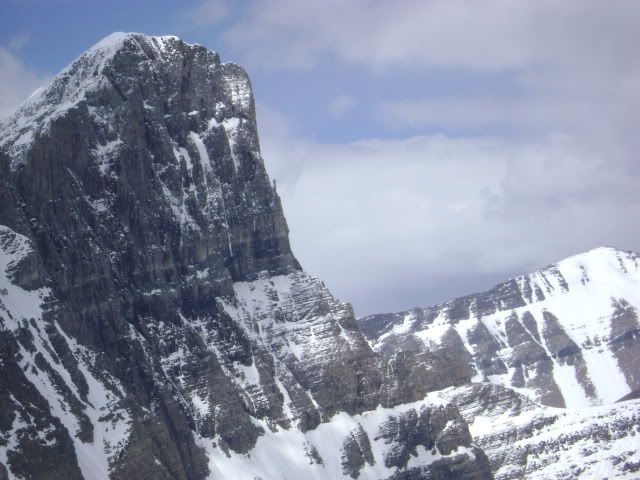 Ski down, bike down, and meet Laura. Skip rocks into Lake St. Mary in the afternoon: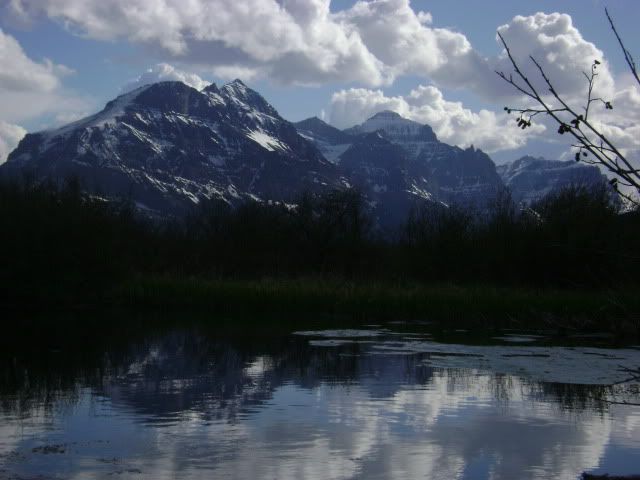 Nothing says camping like an empty beer bottle and 2-foot-tall bag of tortilla chips: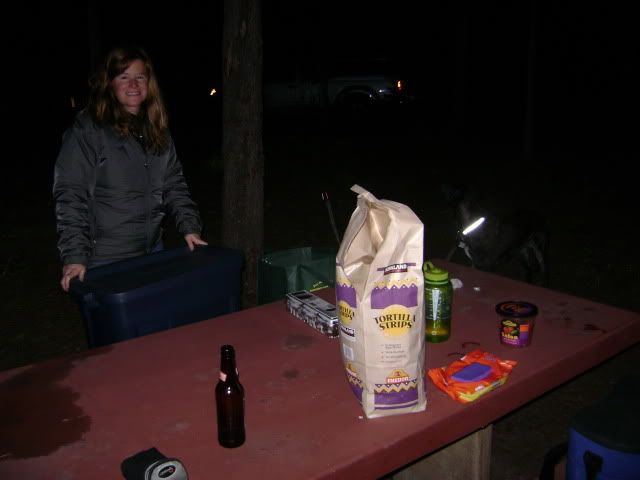 Chalet du Nissan:
Rain and snow overnight. Up at 5 to check the weather: heavy. Skies clear a bit at 7 and Laura drops me off again at the gate: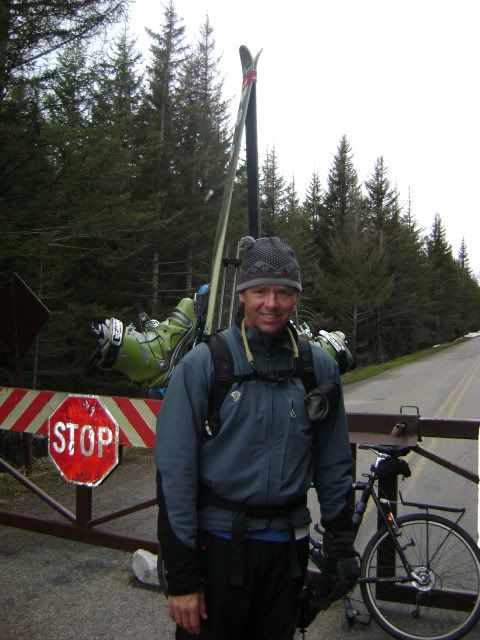 Three miles later, step off the bike onto a head-high snow bank: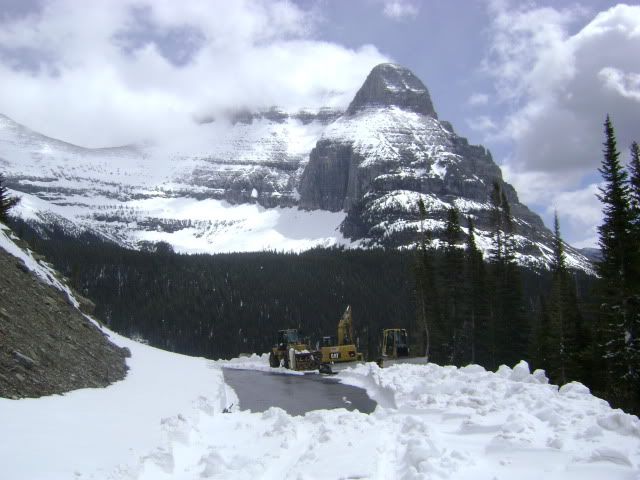 Later, a 100-yard long tunnel has drifts all the way through it, the entrances marked by scores of prints: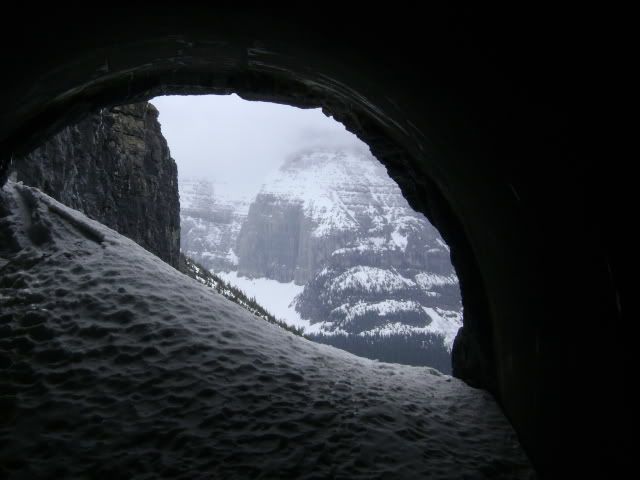 Progress is halted just shy of Logan Pass by whiteout conditions and a 30-foot tall corniced snowbank. Nice view, though: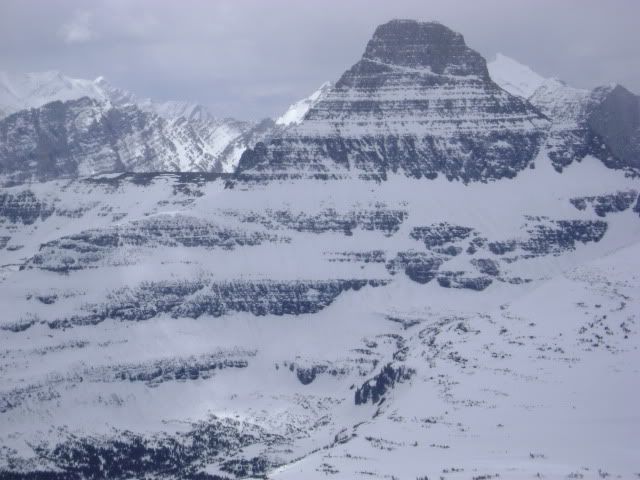 On the way home we see a black bear and grizzly fight over a deer carcass and a bald eagle on a fence post.
Today we sign for the house.