Day 46.
It's up early to Lolo Pass. Four wheel drive to get into the lot; and a bit of trailbreaking on the way up. About 9 I can hear people below -- mostly snowmobilers on the slope they call Nascar, but then at 10 I meet two young girls on rented AT gear. They ask if they should descend north or south?
Day 47.
We take a mini-break to Helena, stay in a decent hotel, watch too much TV, and round up to Great Divide, another of Montana's lovably taped-together ski areas with lots of terrain, scrappy facilities, and dirt cheap prices: we got a single ticket for $28, put it on one jacket, and took turns skiing and watching the gordito.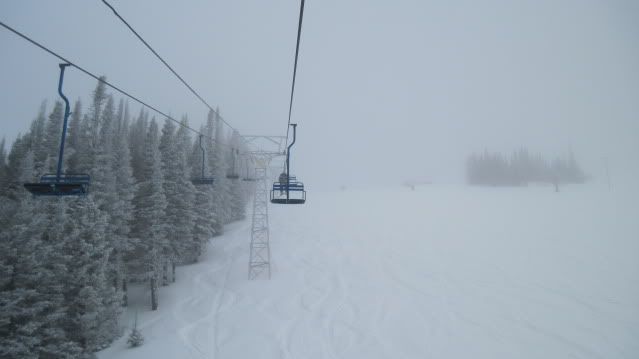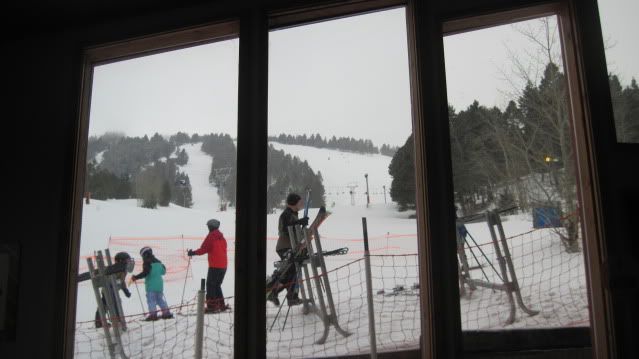 Meanwhile, the plott hound's had a limp getting worse for the past few weeks. I took her to the vet after work. Bad news. She won't be around much longer.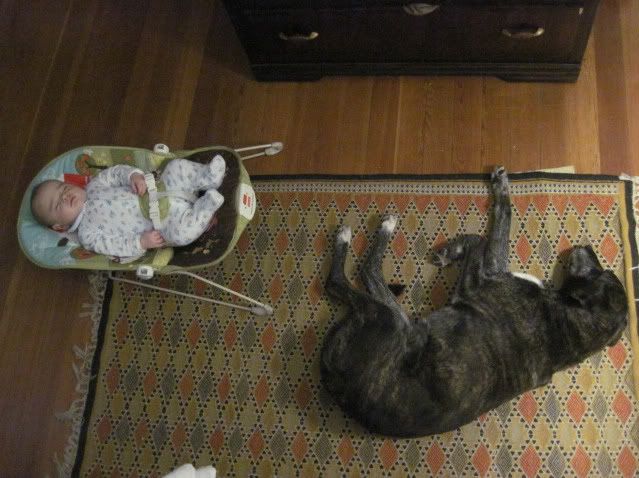 Day 48.
Despite the dwindling pack down low, conditions at Marshall are improving. The pack below 5000 feet has gone isothermal and even when its slushy it's supportable underneath. Monday's clear evening revealed northward swing of the sun: twilight now lasts until 8.45 pm.
Last year's season clocked 63 days on skis, but then again it did last until mid-July. I strongly doubt this season will go as far into summer as last did, but I'm still on track for a big year. Let's hope spring slows down.