Clocked 18.5 miles yesterday on a punishing loop in the Deep Creek area of Great Smoky Mountains National Park. The good news: the lower elevation areas of the park are blanketed in wildflowers.
While the forests are brilliantly lit with dogwood blooms.
False Solomon's seal is about to bloom, but the trillium is already underway.
And the stream crossings are always fun.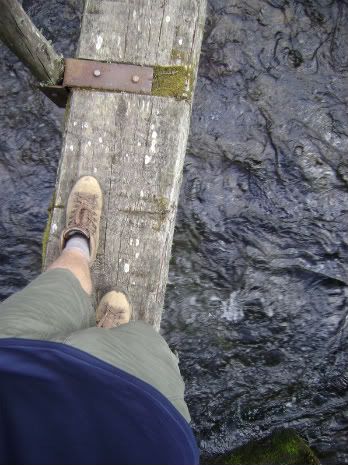 The bad news: a coworker came into the office this morning, sat down for a moment, then got up, walked over to me, and asked to no one in particular, 'What's that smell?'
The smell is Whup-a-Pain, from the makers of Whup-a-Bug. Locally made, organic and very cool, it smells like a prettied up BenGay. And yes, it's working, but not fast enough.