Two weeks ago Laura and the kid took off for points south, leaving me to my own devices. I wouldn't ever say my schedule is too full, but their sudden absence meant all I had to really do each day was manage eight hours of work (which I now call 'rest'), leaving me free to follow my whimsies to a point of wretched, indulgent extravagance.
To wit: In the past 12 days I've biked 284 miles, hiked 44 miles, and flatwater kayaked 12 miles. I swam in the Clark Fork 5 times, and once each in Cresent Lake (cold) and Glacier Lake (significantly colder). I had Mexican food every night and drank my body weight in beer (OK, exaggerating). I cleaned the garage, the basement, and under the bed. I planted 36 annuals and 12 perennials, transplanted another eight perennials, dug two new landscaping beds, and transplanted 30 flower seedlings (yeah, still getting the garden going here). I trimmed three maples, watered the periwinkle every night, and washed both vehicles twice. I caulked the soffit, painted two windowframes, rotated the tires on Laura's bike, and determined once and for all that the tire chains hanging in the garage will NOT fit any car made in the past 25 years.
This entire time I also house/dog sat for very good friends who live a few doors down in what passes for a mansion in these parts; it was like staying at the Sheraton, except the Internet was free. With Katie and Shirley I went back to the river swimming and stick chasing, up Pattee hiking, and over to the park. They also kept the deer at bay while I painted, caulked, and cleaned.
So while Laura and the kid were on vacation, I was on a vacation, too. It was like fun, just different.
PHOTOGRAPHIC EVIDENCE IN SUPPORT OF THE HYPOTHESIS THAT THE MISSION IS THE COOLEST DANG MOUNTAIN RANGE IN AMERICA: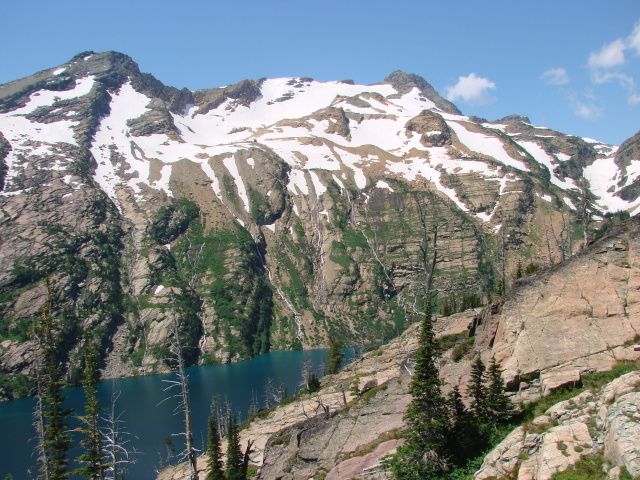 (Sunrise Glacier, Turquoise Lake, July 28)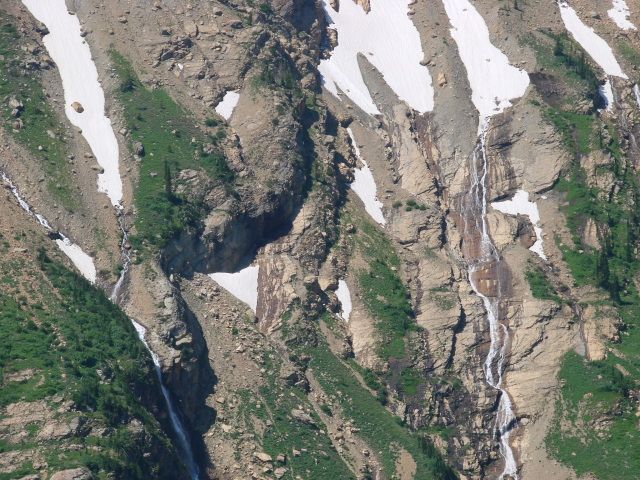 (Glacier Peak)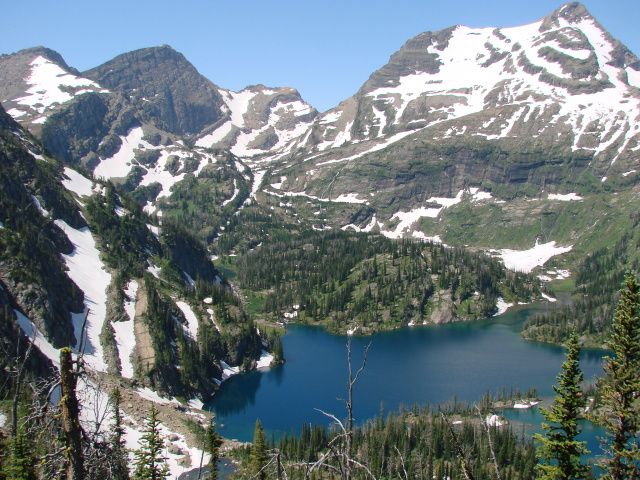 (Icefloe, McDonald Peak (the main glacier is around the corner on the right) and Cliff and Disappointment lakes, July 29)