Yesterday's paper had this gem from the principal of Bonner Elementary: "teachers check the temperature and wind chill levels before any recess or lunch break, and keep children inside if the wind chill is [lower] than 10 below zero."
Unfortunately I've been stuck in the office this week and unable to really enjoy this great weather, though I did manage to bike about 40 miles in the past four days.
(Spot forecast for Lolo Peak.)
NWS Missoula said this would likely be the longest stretch of cold weather in 40 years. I'm not quite sure what that means, since low temperatures here aren't even in the neighborhood of record values, though Mesonet did show this morning that apparently the entire state of Montana was below 0 – with some spots approaching -30.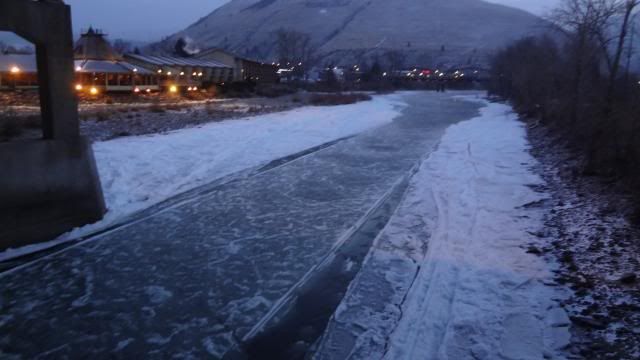 (The Clark Fork mostly frozen, with what's not frozen freezing fast, this morning in light snow and -6.)
Rock on!
And...
http://www.youtube.com/watch?v=dxnN8OieCHA&list=RDdxnN8OieCHA