It is perhaps a strange correlation of the topography, climate, and access in this part of the country that skiing in the summer is often much better than it is in the winter. Suddenly, come mid-June, terrain that entailed a long day of hiking is now a two-hour traipse away. Even as the skiable terrain shrinks to a relative handful of at-elevation bowls with favorable aspect, the opportunities are as tantalizing as ever. And it's so seemingly easy. A good day's work is done by noon, meaning lazy hours of poring over the landscape to find the next day's task. And perhaps a book and a home-made candy bar and an airy bivouac.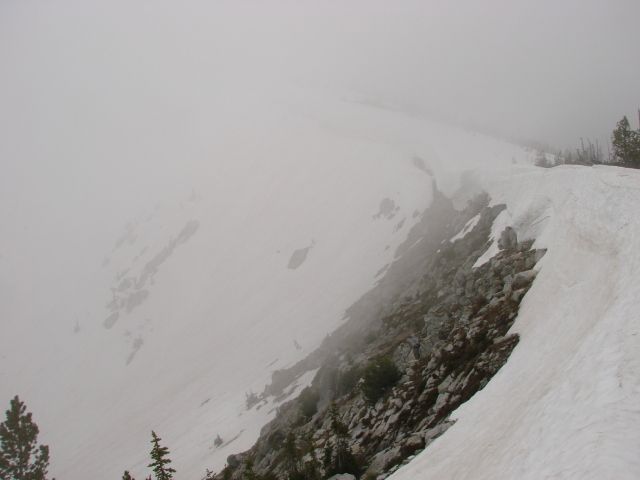 (Day One: Waiting for clouds to break on the Walton Lake Cirque, Clearwater Mountains, June 23)
I'm having trouble finding ski partners these days. My main one is off-line for a few more years.
Others are not too keen to wake up at 4:30 and climb a mountain. The polite late-night text message replies of a few months ago are now rather abrupt. Yet, the season dwindles. This is a moment that does not return. At a party last weekend someone asked how feasible it would be to ski year-round. Totally feasible, but at what cost? There are glaciers just 30 or so air miles north of Missoula, but it's a full day of off-trail 'shwacking to get to them. Why not just go to Idaho and take it easy?
(Blue skies reveal a 100-mile panorama, Clearwater Mountains with the Selway beyond, June 23)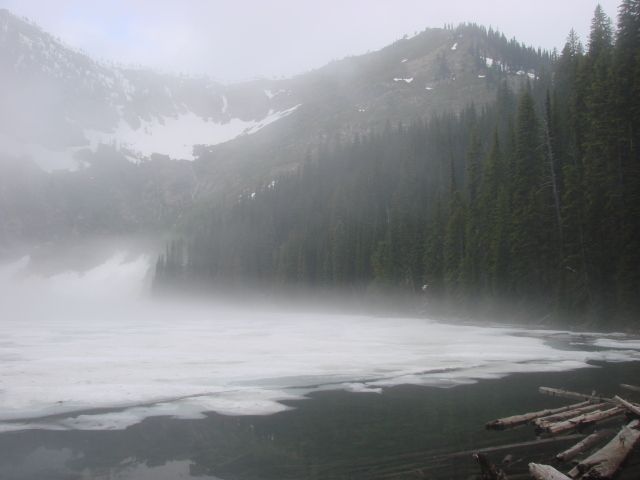 (Day Two: Clearwater Mountains, June 24)
A vacation's been booked: biking, islands, Trader Joe's, etc., etc. Family weekends which do not include visiting mountaintops are planned. Because you once did not know when things were to end you began to think of this "as an inexhaustible well. Yet everything happens only a certain number of times, and a very small number, really." The season that once seemed limitless now has a very real end.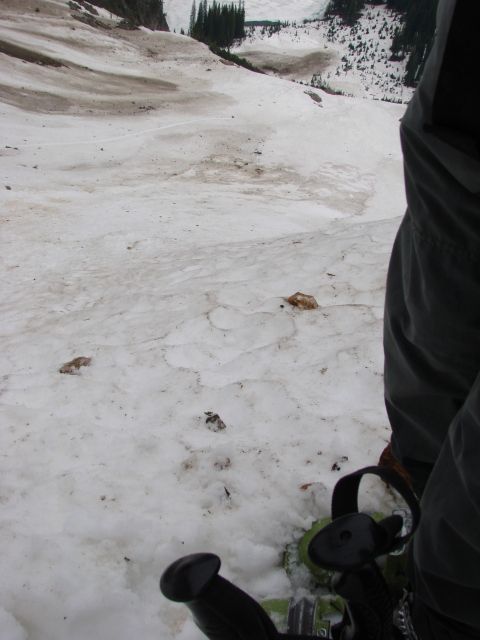 (Transition platform)
So the question is: this weekend, Glacier or Missoula?