Day 60: Chaffin Creek.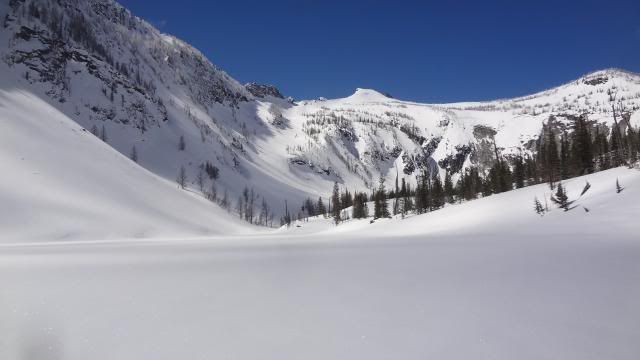 Day 61: a run for Murphy.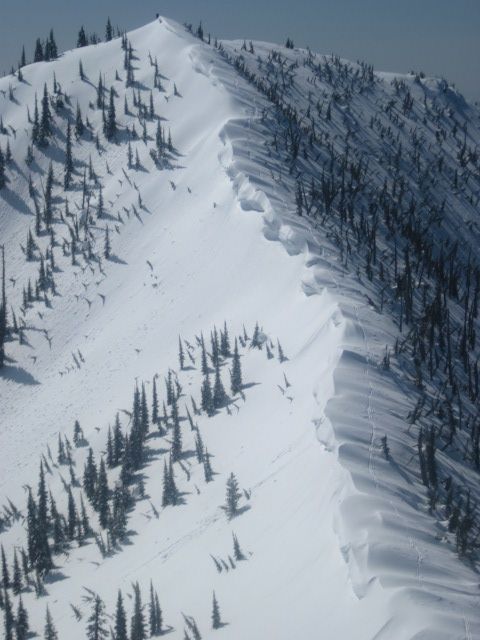 Day 62: view from Point Six.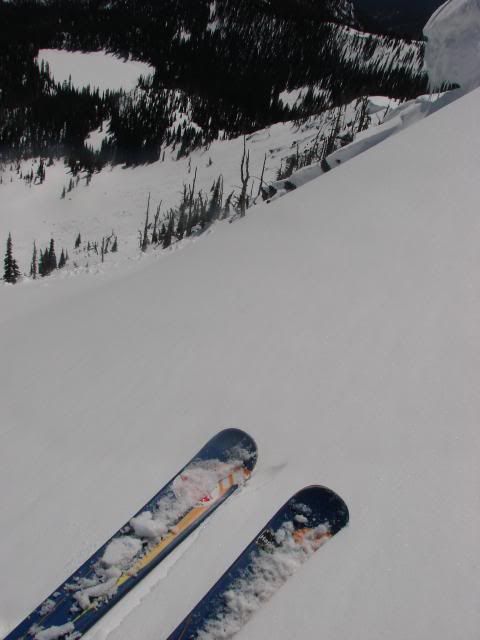 Day 63: VO2 maxing on TV Mountain.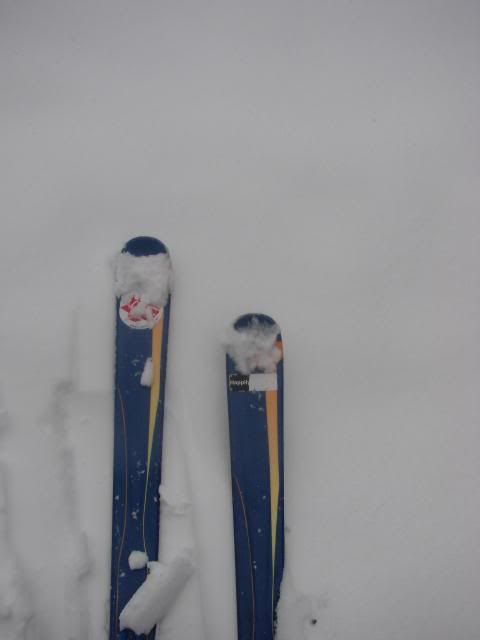 Every year we go to the big sale at the Patagonia Outlet in Dillon. Laura has had some good finds in the past but mine were middling until this year, when I snapped up a Simple Guide Jacket for $35. This soft shell has proved to be highly breathable, fully stretchy, light, and surprisingly water resistant. Here it is in heavy snow in the Rattlesnakes back in March: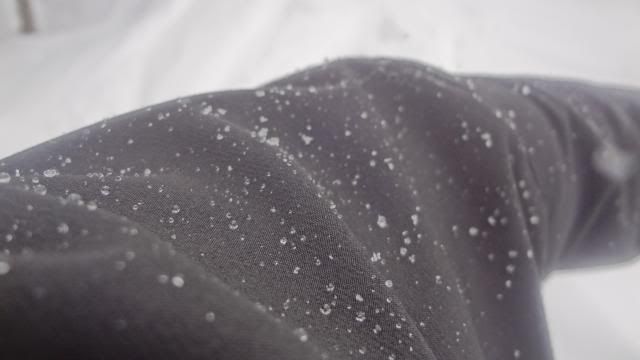 It quick became a standard piece.
Earlier this winter I picked up a $300 Patagonia Troposphere for $150. This jacket is light, packs well, and is highly waterproof. My only complaint is that moisture condenses lightly inside even during short uses. Here it is in cold, heavy snow in January in the Bitterroot:
Since I got this there have been several same-price jackets on discount that I wonder if I might have been even happier with. In other news from Patagonia, back in the winter I mailed in my four-year-old down jacket with what I hoped would be a warranty claim – the zipper base fell into four pieces. Zippers are the weak point in most light weight jackets, and probably will continue to be as zippers keep losing weight. I braced for the possibility of having to pay for it; Patagonia removed the old zipper in its entirety and put in a brand new one. No charge!
Shiny new zipper: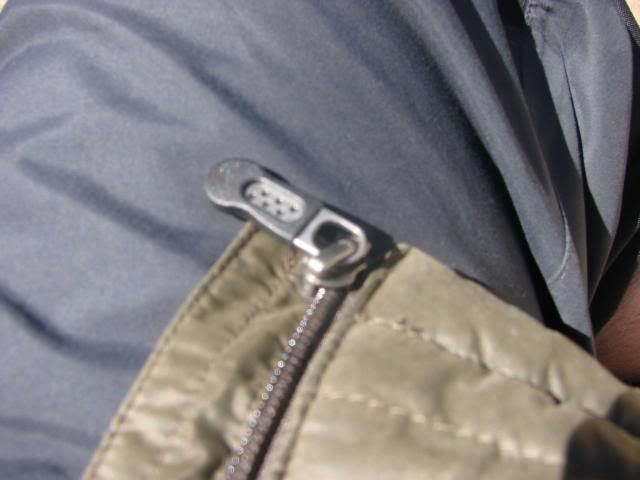 This winter I finally had to say goodbye to my ancient Mountain Hardware ski pants. I spend literally hundreds of days in these things; they are actually a pre-Laura relic. Unfortunately, some rips (here in the crotch no less!) just can't be patched (and others, obviously, can):
Also winding up as a rag were my North Face hiking pants. These pants were likely among the best pieces of gear I've ever had. They went around the world not once but twice, but in the end were no match for the drawer pulls in our new kitchen: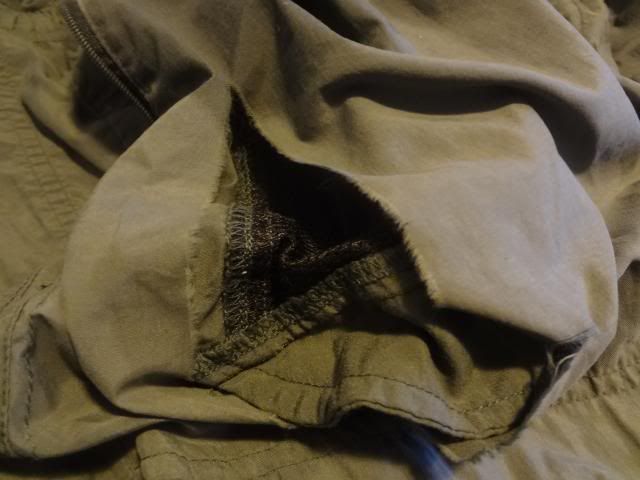 Relegated to the camera dustbin is my beloved Sony Cyber-shot DSC-WX9. I took more than 15,000 photos with this camera and loved it. Last winter the retracting lends started sticking, then this spring some fuzz got stuck in the camera's guts in such a position that the camera usually focused on the fuzz and nothing else, then two weeks ago both problems occurred simultaneously. For now I'm using the two cameras previously too broken to use but apparently not broken enough to throw away. I thought about getting Laura to take a picture of me using a semi-broken camera to take a picture of my really broken camera but it seemed a tad dramatic.
Last but not least, REI is about to get a visit from me so I can return this hulking piece of stinking garbage, the Yakima Frontloader roof-mount bike rack. Though this rack successfully transported my bike for thousands of miles, neither mine nor any of ours ever fit in it right. While it's designed to hold almost every bike ever built, it holds none of them well; Laura and I would often watch through the sunroof as it shook around, secure but not snug. It failed in spectacular fashion just off the Montana side of Monida Pass in an event which required a tidy insurance claim from Allstate. Here's the last known picture of it before it did something that left the baby covered in broken glass: