I've thought of the month since we returned from the Oregon coast as sort of an interlude, one where I can tick off a few more to-do items around the house before winter arrives and where we can both get a few things done before that 'other thing' arrives (Oct. 22).
The day after we got home I decided to build a new driveway. I've owned two homes, and neither have had driveways. In North Carolina it was a simple procedure: I called around, got a few quotes, and two weeks later we were driving on new pavement. In Montana, where the official state motto is 'You're On Your Own', things were not so simple. We could find a paver who would not excavate, and an excavator who would not pave, and more than a few who said they really were not interested at all. So in the end, as with most things, it's just easier to do it yourself.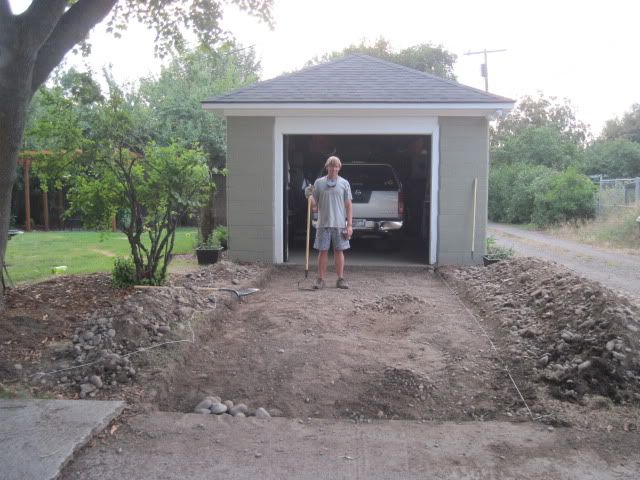 This meant about 45 cumulative hours of removing, by hand, some 60 years of compacted Glacial Lake Missoula sediment. Not fun.
When I wasn't excavating the bedrock that made up our driveway, I climbed Red Mountain, the high point of the Scapegoat.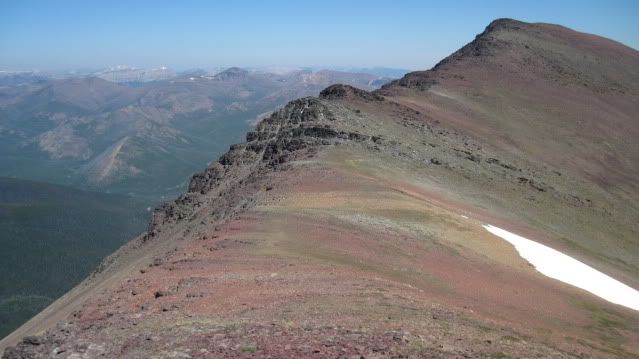 And watched this thing from about 500 yards.
I'll never know what it was because I changed directions pretty quickly.
Jen and I hiked Boulder Point in the Rattlesnake. While I enjoyed the view, she enjoyed the excellent cell coverage.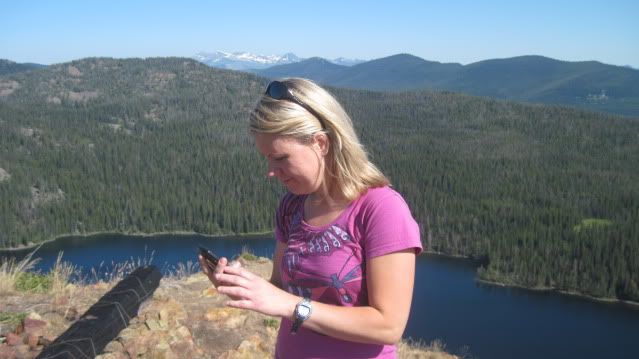 Back at home, Laura bought a dresser for the baby/guest/gear room.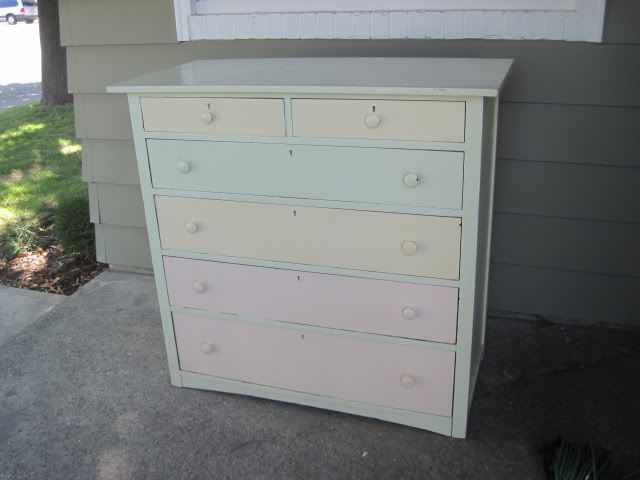 Suddenly, it was fire season!
What family doesn't love a good forest fire?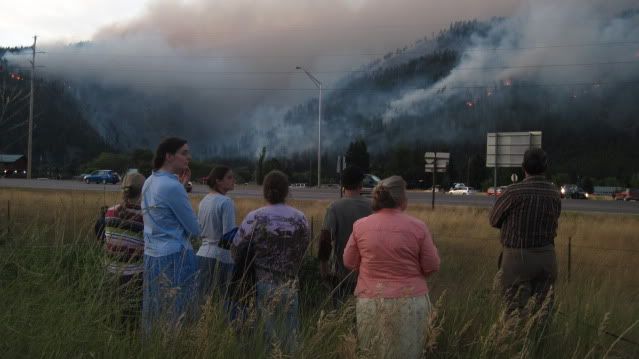 I partook of the brief, brief swimming season over Labor Day with a dip in the clear, cold Clark Fork.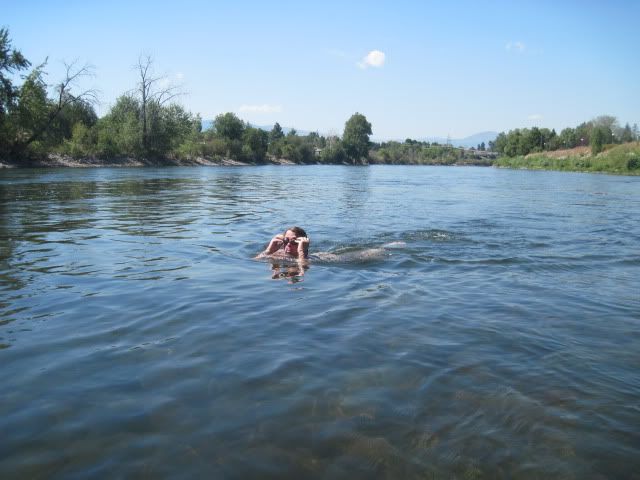 We saw Acoustic Syndicate for free at the River City Roots Festival downtown; don't ask me who all these drunk people are. A lot of spectators actually wandered to the show fresh off tubing in the river.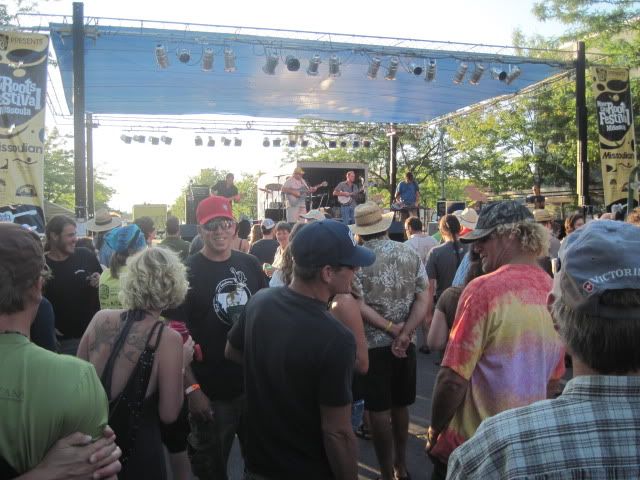 I climbed Trapper Peak, the high point in the Bitterroot.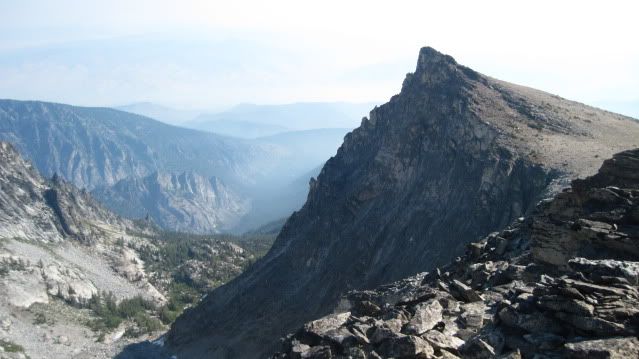 We made chimichangas.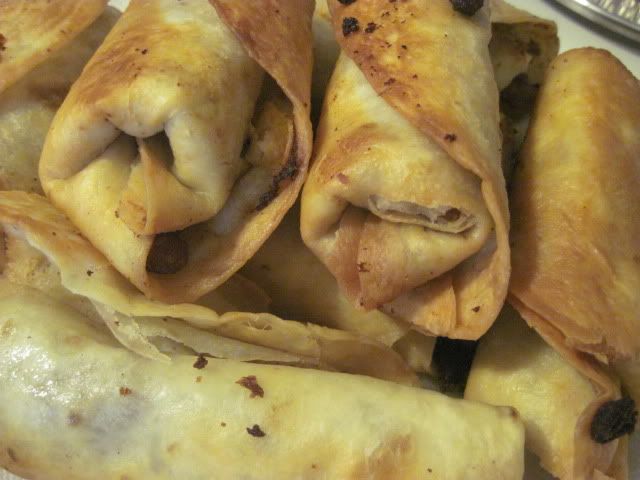 And the Washington School band got in some practice time in our side yard.
When I wasn't looking, Laura finished the dresser.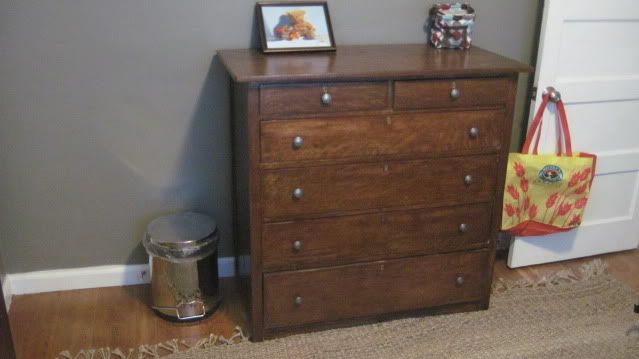 And when Laura wasn't looking, I climbed in the gorgeous and empty Flint Creek Mountains.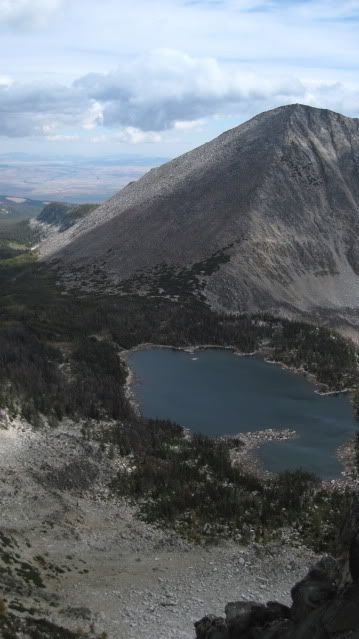 And managed a side trip to the Pintlar Mountains above Anaconda.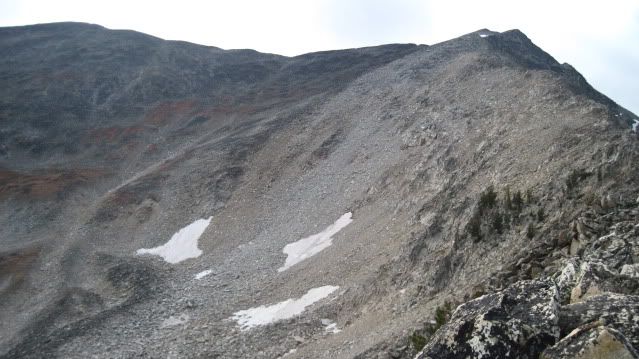 Where I found, not altogether unexpectedly, that the larch are changing.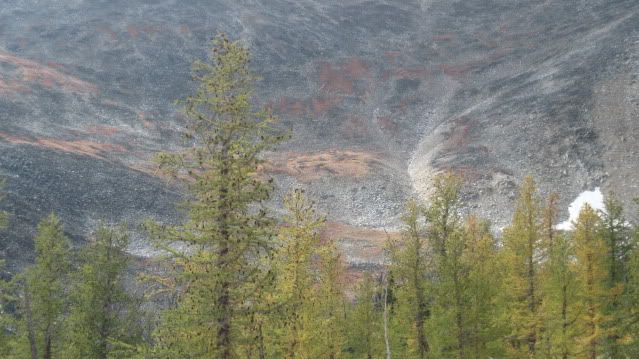 (These at-timberline trees did not get their leaves until the second or third week of July, making for a sub-60-day growing season.)
The view from the turnaround on Mt. Haggin. I realized six hours into it this is one of those climbs you need to start at 4 a.m. if you hope to finish by sunset.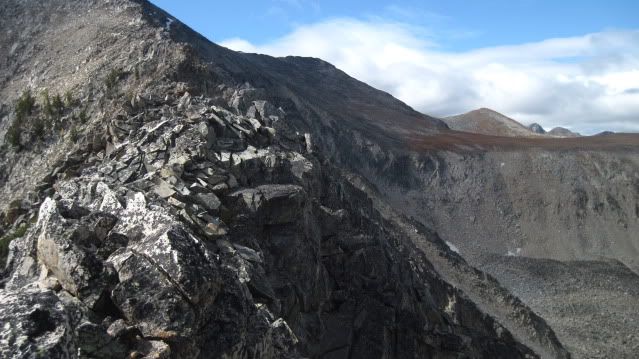 And that leads us to this: more than three weeks, two tons of cobblestones, one ton of playsand, and one broken rake later, the driveway is complete.