For the past month or so we've lived under a heavy blanket of smoke thanks to a complex of fires far away in Idaho that has burned more than 330,000 acres. Some days it manages to clear up, and some days the visibility drops to less than a mile. It sucks. Just about everyone has tried to escape the smoke, a task made difficult by the wide net it's cast across Northern Rockies. Last weekend Laura, Cooper, me, Drew, Carlye, Jude, Autumn, Eric, and Katrina took three cars and two boats up to Bowman in the remote northwest corner of Glacier. It was nice, but it was still smoky.
I started the day off early with a 6:40 interview on Montana this Morning. You can tell this was a special occasion as Laura pulled the TV out of the closet to watch it.
We slept in the luxurious Chalet du Nissan.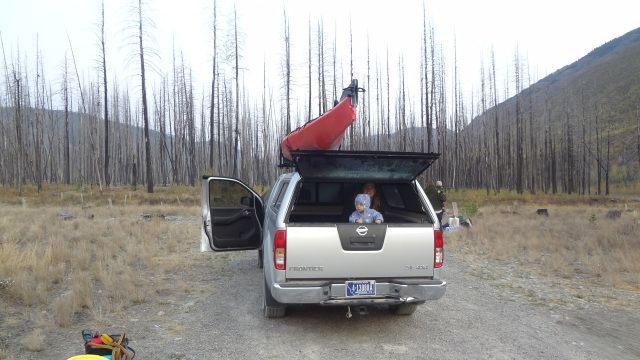 Since we were camping, I decided to grow a beard.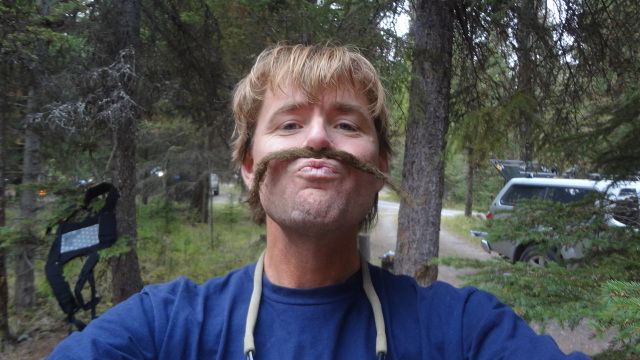 I went kayaking.
Laura went kayaking.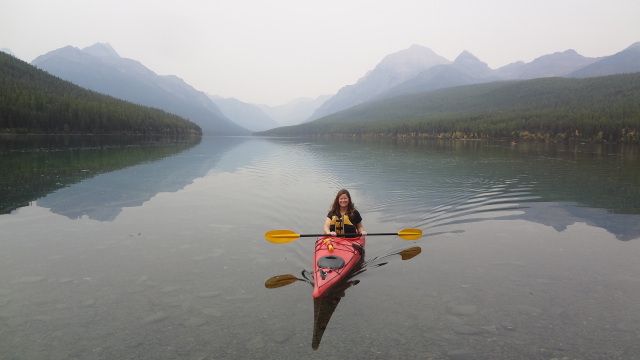 Cooper did not go kayaking.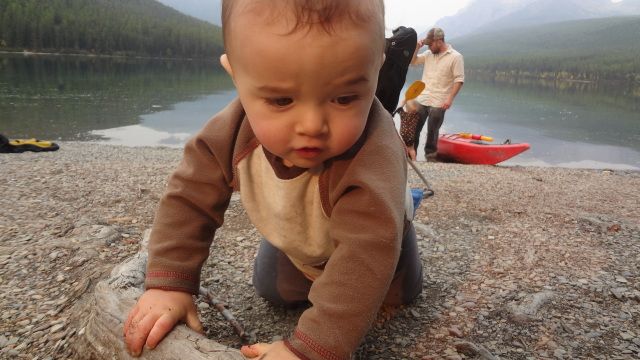 Still the smoke remains, but we're promised things will soon be lifting.