**Probably** the last ski day of the year -- and as usual, in Killed Colt Cirque, where the snow is still deep. Skied 76 days this year -- less than last year but about the same as the year before, though 2013-2014 had more days both of cross country and in groups. The first day on skis was Nov. 10, the last was July 4, equating to a nearly eight full months.
Red Rock Lakes National Wildlife Refuge:

You get just a sense of scope of the country driving down the freeway, but the lakes themselves are 30 jarring dirt road miles from there. Typical Montana epic landscape, but a lot of mozzies and two flat tires.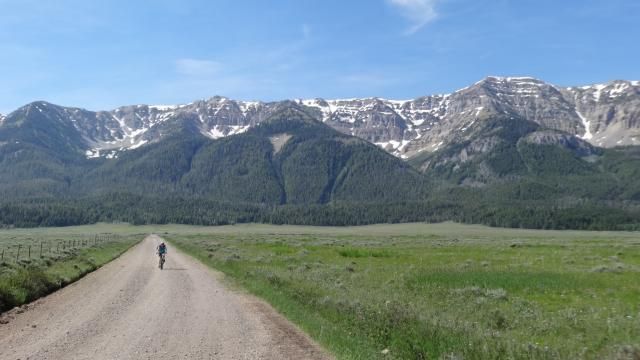 More day-biking on the Great Divide Mountain Bike Route, this time in the tail end of Montana and up at the headwaters of the Missouri.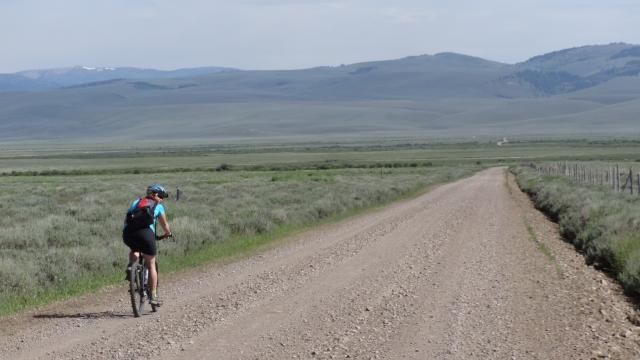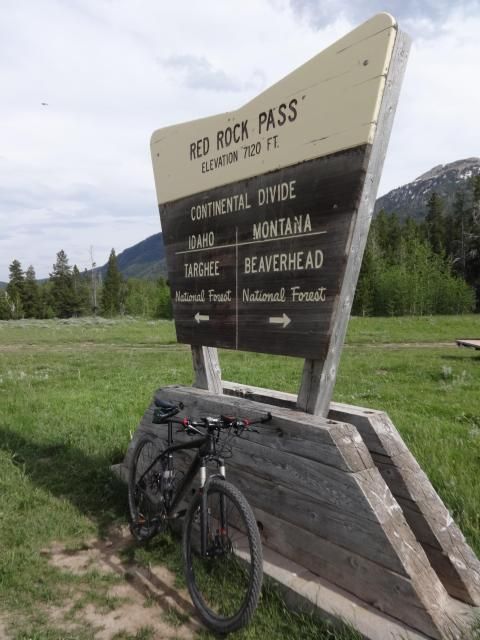 Rainy Lake with the baby, to give Laura 24 hours of pre-race peace and quiet.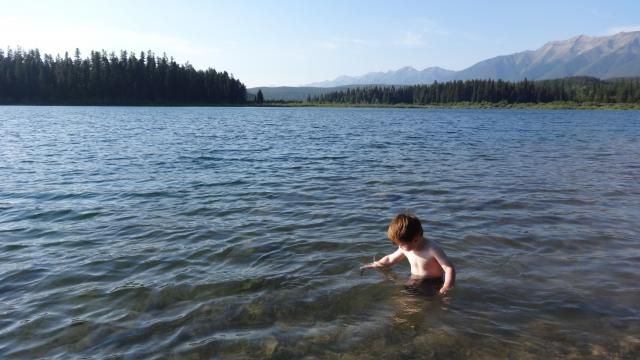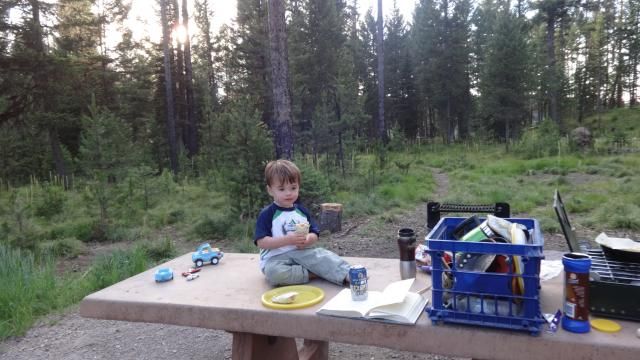 We only found Rainy Lake because we were looking for the Morrell-Clearwater Road. The campground is not signed, has no water, and only has five spots -- four of which you have to walk into.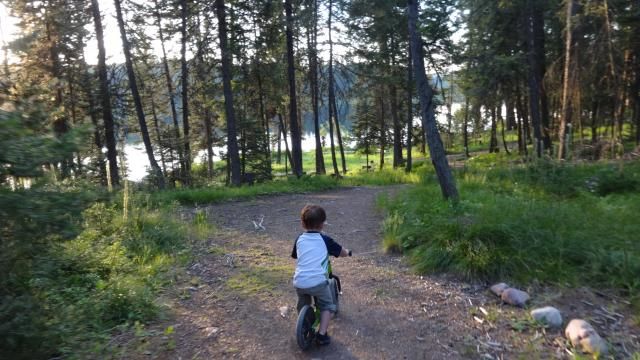 We went back north to the Swan pick up where we left the Great Divide route in June, and in the process struck a compromise: I get to bike on dirt roads, and the baby gets to watch Lightning McQueen for the 157th time. (This probably qualifies as one of those things I said I'd never do.)
Cedar Creek.